Demo

Planful for Marketing

Streamline your marketing operations and achieve full visibility, efficiency, and agility with Planful for Marketing – your strategic operational marketing platform. Consolidate your marketing plans, budget, and ROI all in one place and make data-driven decisions to improve your business growth.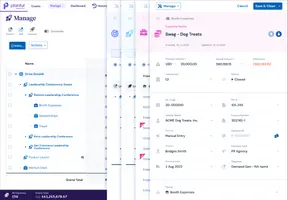 Planful for Marketing enables teams to:
Build and Manage Winning Marketing Plans
Enhance Accuracy with Comprehensive Campaign and Budget Management
Prove and Improve the True Business Value of your Marketing
Track your True Marketing ROI for Better Decision Making
Automate your Budget and Expense Management
Don't miss out on the opportunity to revolutionize your marketing operations. Schedule a live, personalized demo with our team of experts today and discover how Planful for Marketing can benefit your business. Fill out the form on this page to get started.